A man. A rapper. A businessman. A hero.
By now you've all seen or heard the news about Nipsey Hussle being killed on Sunday March 31st outside of his Marathon Clothing store in Los Angeles.
After finding out about the shooting Sunday afternoon and then getting the confirmation of Nip's death hit hard, but it's been even harder to shake it or accept it since then. The hip-hop community, professional athletes and entertainment business feels no different as well as a countless amount of thoughts and prayers have showered down for Nipsey and his family.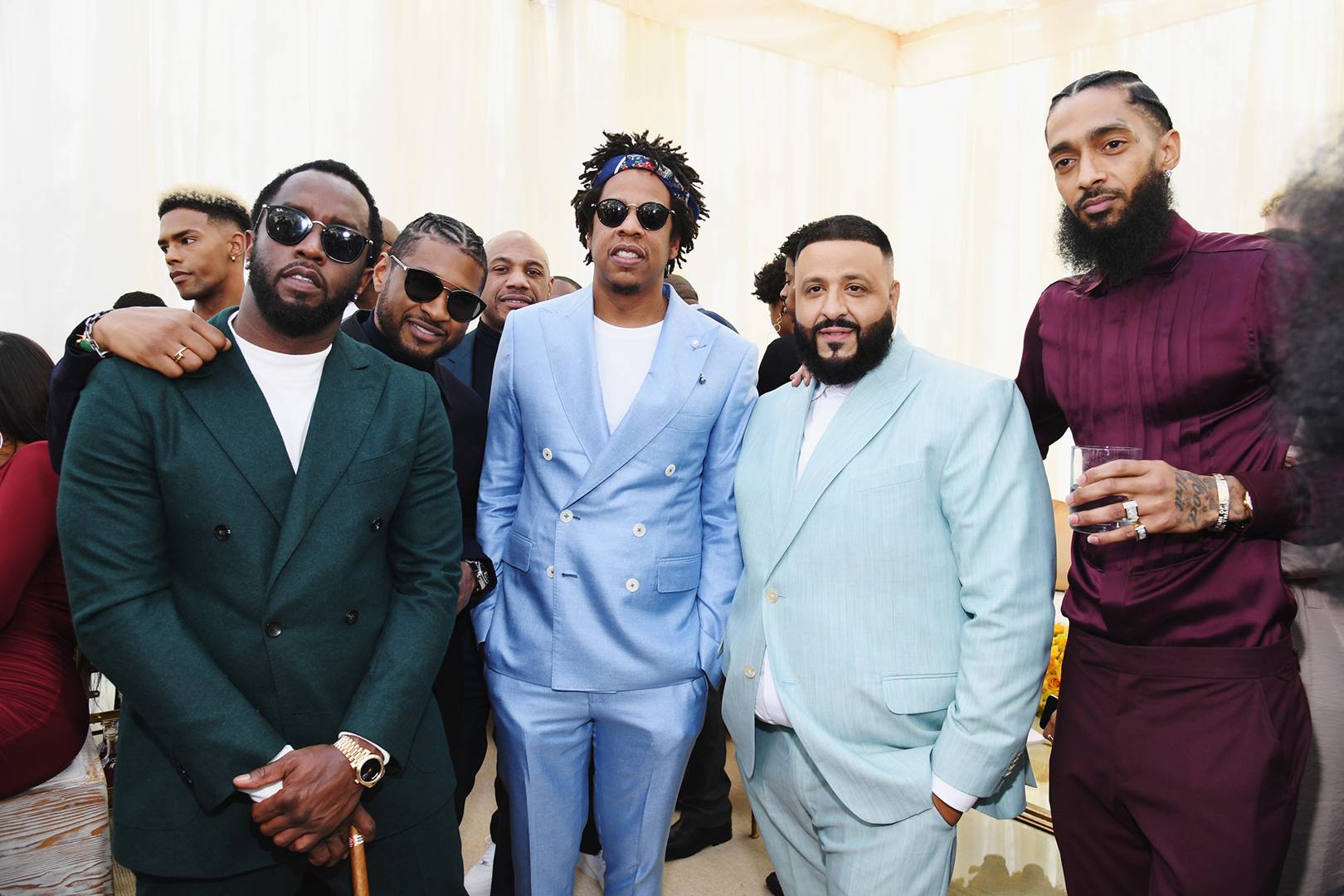 It's pretty common for artists to make it out of their situation and never look back or come by every their neighborhood now and then for different reasons. Nipsey was part of a different breed, a rare breed. He calculated every move with his community on his mind whether it's music, an interview, business or charity; how else do you get a nickname like Naybahood Nip.
After the GRAMMYs, I wrote an article on Nipsey's musical career (along with Jay Rock) and how he continuously represented Crenshaw. Along with Blacc Sam, Nipsey's brother, the two opened up The Marathon Clothing store in the heart of their community right off of Crenshaw Blvd and Slauson Ave but that was only the start of things. Just earlier this year Nipsey proudly announced that him and his All Money In brothers–Sam, Adam, David and Fatts (who passed away in 2017)–had officially closed escrow and are rightful owners to the whole strip mall plaza where the store is located.
On top of owning the stores and keeping them within the neighborhood of where he grew up he made sure to employ people from his community, some who were ex felons or homeless but were struggling for that second chance. There are even rumors that the reason Nip was at the store on Sunday was to come help an old friend back on his feet being released from prison.
Nipsey wrote in The Players Tribune after teaming up with Puma to rejuvenate the basketball court at 59th Street Elementary School. He spoke on the influence Tupac had on him growing up and how he was bigger than just a music artist. In the Tribune he wrote:
"That's a big reason I'm always coming back to Crenshaw, and why I'm doing this basketball court project. This project is just the beginning. It's just one thing. But it's a reflection of where my mind's at and where my heart's at. I understand my obligation — I got an obligation to my community first, my family first, to hoods like L.A. all around the country who live for the culture. That's part of the game, the way I see it. I have a duty to justify the seat that I'm sitting in. Nobody has any success on his own."
It's always been said that "the children are our future" and Nipsey was a firm believer of this. Last year Nip opened up a co-working space and STEM (Science, Technology, Engineering and Mathematics) center called Vector 90 in the Crenshaw district. The purpose of the STEM center is to provide the inner-city youth with support and resources as a bridge to Silicon Valley. He had no problem with the youth wanting to be like the entertainers or athletes they follow on social media, but also wanted them to step away from the typical narrative and guide them into other strong career options.
Over 25 years ago, Pac said during an interview with MTV that "I guarantee you that I will spark the brain that will change the world. And that's our job, it's to spark somebody else watching us." Nipsey was definitely one of the protégés from Pac and his era; without a doubt, before leaving us Nip sparked the brains of the next generation of his entire community and many throughout the world. We'll get to see the affect of all his work and legacy take place in 10 to 15 years from now when those children and teenagers are running their marathons.
Watching what Nipsey accomplished in his 33 years of life and how he built up All Money In as an independent provided all of his followers with inspiration and tools. He definitely played a part in me starting up Too Lejit after hitting a wall with the first blog page and a few other endeavors I'm working on now. "Success ain't about winning, just like losing ain't a sign you're not successful. Real failure is getting knocked down and not rising again."
So with that, we cannot and will not let Nipsey Hussle fail, we will rise together for him and the vision that he laid out. Thank you again Nip for kick starting the race, we'll continue the marathon now…
REST IN POWER